4 signs that it's time to re-brand

Branding is no longer just the physical aspects (the logo, slogan, colors or name) but how your clients and customers view your brand. A brand needs to stand out from the competition; be able to sell a common service or product in a unique way and speak volumes to your clients. From time to time brands re-brand; but how do you know it's time to invest in re-brand? There are various aspects about your brand that one ought to consider:

Customer dissatisfaction
​

Are your clients or customers complaining? Whether face to face or through social media. Especially with technology and social media platforms a single dissatisfied customer or client can create an irreversible damage to your brand. The complaint only needs to go viral and before you know it hundreds of people are airing their own set of complains and other thousands of people are re-posting, re-tweeting and sharing the contents on various social media. Therefore you need to evaluate; if your customers or clients are complaining, what are the levels of complains? Is it an everyday occurrence? If it is then may be its time you thought about where your brand is heading.

Most brands concentrate on communicating about their brand to their consumers and forget that their team plays a critical role when it comes to the brand success.

Therefore increasing team engagement through communication is critical for your brand; a great strategy will have to involve effective execution and it is your team that plays a major role in executing it. If you don't have a proper and effective way of communicating to your team then your brand is headed for a downfall. Lack of proper communication causes most problems and may lead to confusion and cause a good brand plan to fail. Here are 4 key reasons why you need a strategic communication plan for your team:

Communication creates a deeper understanding of the brand among the team.
​
If they do not understand then they break the bridge between your brand and the clients. A team that has positive relationships (high levels of commitment) with their brand help develop positive relationships with the customers and clients.
Powered by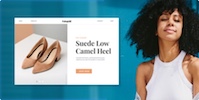 Create your own unique website with customizable templates.